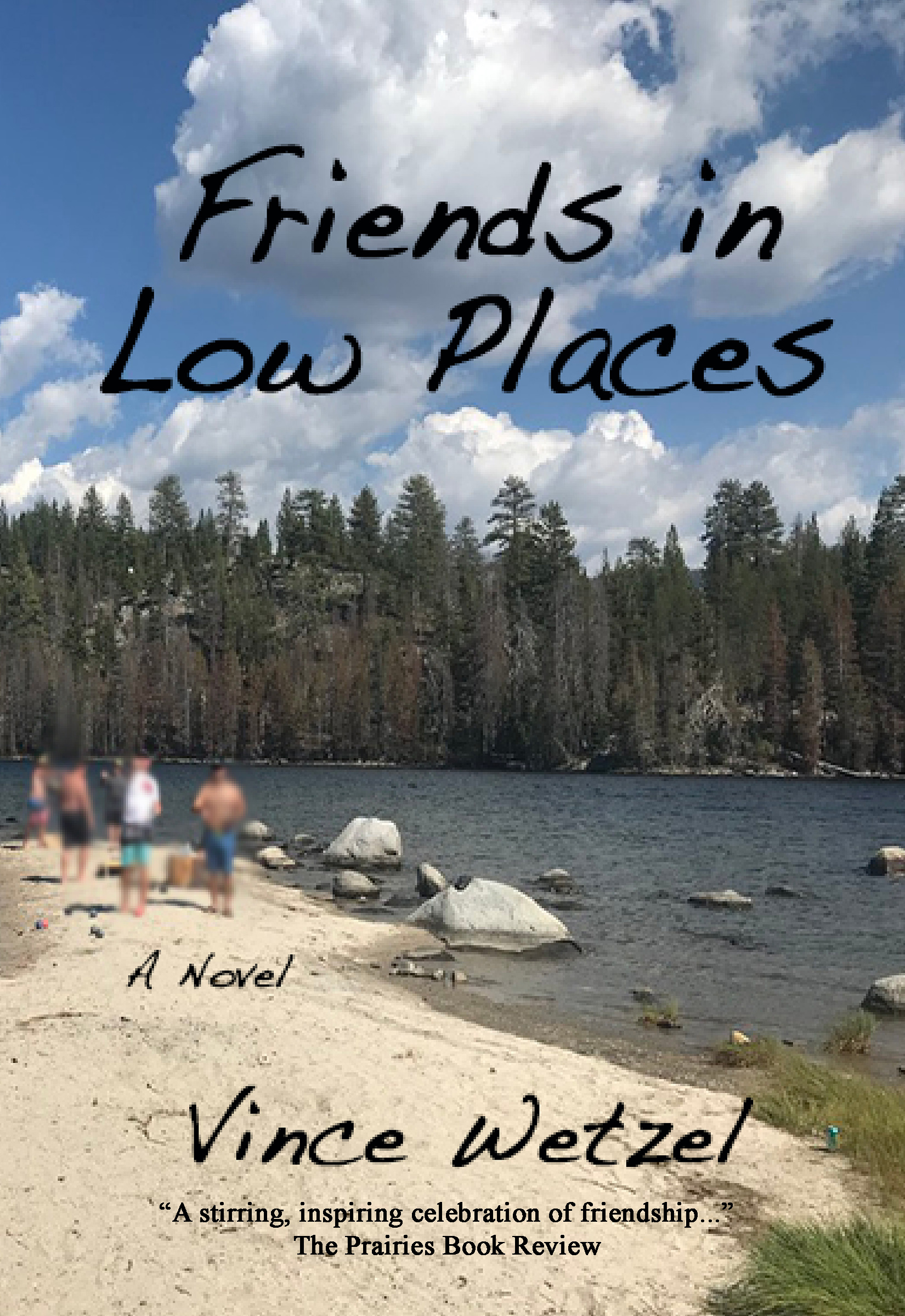 Vince Wetzel, a field government affairs coordinator for State Farm, has released his debut novel titled "Friends in Low Places." It's available online at all the usual places – Amazon, Barnes and Noble, etc. – and can be found on the shelf at Capitol Books, 1011 K St., in Sacramento. At the center of the plot are five friends who've gone on an annual camping trip for nearly 20 years, but for this year's trip they're a man short. Jim, the trip's organizer, has died. The other four continue the tradition, bringing along with them Jim's notebook in which he's chronicled their previous adventures. Through his words left behind, the distraught friends relive "their shared laughter, life moments, revelations and regret while coming to accept their grief."
"Friends in Low Places is an homage to the personal experiences I had camping with my friends over the course of 20 years," Wetzel says. "When I look back at those trips, it marks life stages. When you're 18, you have your life in front of you and all that matters is the search for good times. But as we returned year after year, the trip became more about communing over marriage, career, fatherhood and life."
Wetzel started writing the book in October 2018 and it took him about nine months to finish the first draft. Getting the book into finished form took longer. "The work is in the rewrites and the molding of characters," the author says. Besides writing at home, the West Sacramento resident, husband and father of two, says he wrote during lunch hours at Chicory, Upper Crust Pizza, Ambrosia and at other restaurants and coffee shops. The book's plot unfolds in Sacramento and Fresno County. The main characters first meet in elementary school, but the bonds of friendship grow while attending McClatchy High School. The camping trip they take is to Huntington Lake.
"Wetzel touches on the universal themes of human failures, regrets, individual struggles, friendships and family ties," writes the Prairies Book Review. "Wetzel's portraits of the lasting male bonding are authentic, and his crisp prose effortlessly navigates the stirring thoughts of his characters."
"I've enjoyed books by Nick Hornby, Garth Stein, J. Ryan Stradal and Rex Pickett," Wetzel says. "I attempt to create a similar setting of humor mixed with thoughtful and poignant messages." Contact: Wetzel, wetzelauthor@gmail.com.